The Painting Experts
Expert workmanship. Exceptional artistry. Quality you can depend on since 2011. That's what you can expect when working with Cory's Painting & Drywall Repair – Cedar Valley's premier painting company – specializing in commercial and residential painting services with drywall repair.
When customers choose Cory's Painting, they're choosing a professional painting company with 50+ combined years of experience. We use only the very best painting products and techniques that will provide you with a beautiful, long-lasting finish. Every request is met with a quick, personal response and we are fully licensed and insured.
Color  Consultations
We understand how difficult choosing a color can be. Even in our own home we went through 7 different colors before finding the right one just for our bathroom! Color is an important factor when updating your space. Considering there are many colors to choose from, we are here to make the process easy to find the color that best suits you.
Making a Confident Decision
Our color consultations are a free service we offer with every project. You give us an idea of where you would like to start, and we can bring samples over and put them on the walls in the various areas we are painting. This will provide you with an opportunity to see the colors throughout the day, at night, and in different lighting. Whether you have dark, bright, cool, or warm lighting we can help you make a confident decision.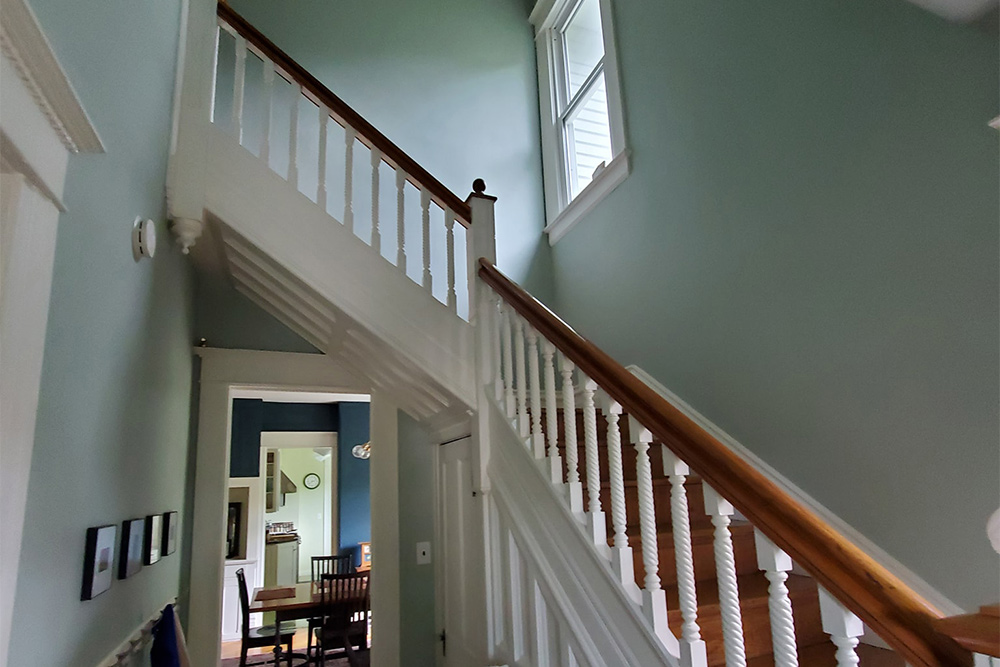 Get a Quote
Would you like to get a quote? Fill out our contact form for the project you are interested in and either Kari or Cory will call to set an appointment.
What to Expect
We will come out and discuss your project, answer any questions, ask questions, and send an estimate no later than the following Sunday from the appointment. A typical appointment will last anywhere from 15 to 45 minutes depending on the size and scope of what you are looking to have done.